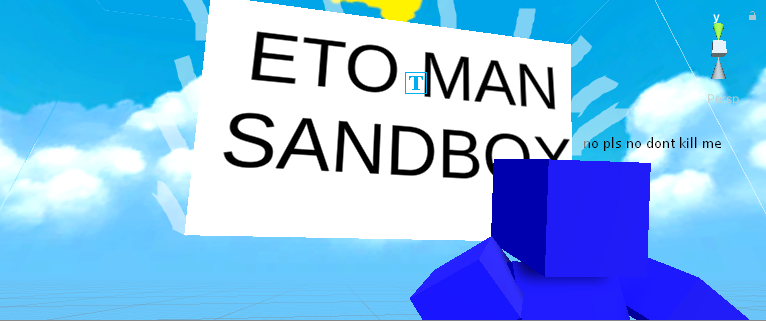 EtoMan Sandbox
ETOMAN SANDBOX ENTERING EARLY ACCESS RN LOLOLOL
This is good game but very boring so thiis is early access i have started learn codes so what is gonna happen after early access?
- A Create Menu That Have Good Things
- Smart NPCS (this versions npcs sucks lol)
- A Menu???
- Levels (CREATE LEVELS like random maps will come)
-And Much More
ETOMAN SANDBOX ANDROID???
We working at in check my channel for devlogs and updates : https://www.youtube.com/channel/UCe2NYeqhbcChZtMN25Dcnrg
Thx for playing if you dont downloaded yet download pls
Comments
Log in with itch.io to leave a comment.
yoo satmadım seni mesela videolarını izliyom ama senle konuşamıyorum okadar knk